Concrete Contractors Arlington VA 
A1 Masonry Contractors, the leading concrete contractors Arlington VA, focuses on developing sturdy and visually appealing structures for their clients. The company was conceptualised with the vision to provide professional and affordable services. We have extensive experience in the segment, allowing them to understand the client's expectations. Our experience has allowed us to work with clients from across the country. We have worked with unique consumer requirements, right from chimneys to basements.  
We understand the rich history and significance of the county. The county is home to many notable buildings and monuments in The United States. We comprehend the importance of constructing secure homes that will be an icon of the region. 
How does A1 Masonry Contractors distinguish themselves from our peers?
Our extensive service profile includes pavers, basements, chimneys, masonry repairs, patios, etc. A1 Masonry Contractor never compromises on the quality as we value our consumers more than the bottom line.
As the best concrete contractors near me in Arlington VA, our core speciality is working with concrete. We want to explain in detail the unique aspects of this material. Consumers are often conflicted about the right choice of material. This is primarily because all elements have their pros and cons. Identifying suitable material that matches their needs might be pretty challenging.
Concrete work is the cornerstone of many construction projects. Concrete is a versatile, durable material that can be used in a variety of ways to improve your home or business. At A1 Masonry and Concrete in Arlington VA, we specialize in all aspects of concrete work, including driveways, patios, retaining walls and sidewalks. We would love to help you with any concrete project you have in mind. Call us today!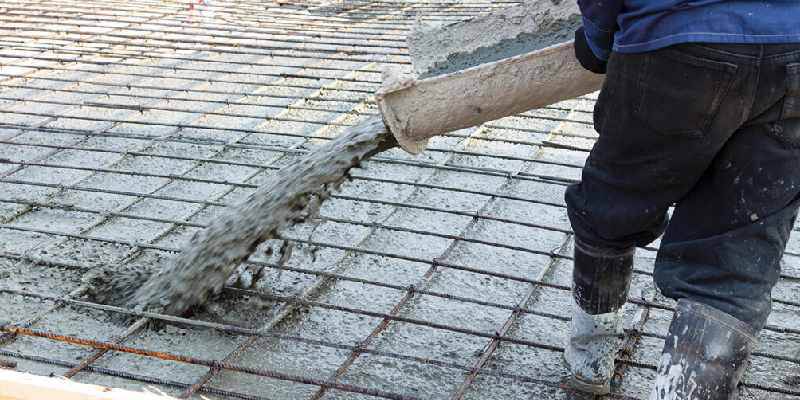 Concrete is a strong, durable construction material used in the building of roads, dams, buildings and bridges. It consists of gravel, sand and cement which when mixed with water form a paste that eventually hardens and can withstand even the most extreme conditions. However, concrete is very susceptible to damage from water and extreme weather conditions, in order to protect concrete structures it must be sealed with a concrete sealer.
If you need a concrete contractors or concrete services in Arlington VA, we can help. We offer concrete driveway installations and repairs, as well as concrete walkways, patios, steps and more. Our team of contractors has many years of experience helping customers like you with your concrete needs. If you are looking for a reputable contractors who can provide exceptional workmanship at an affordable price, please contact us today for a free quote. We would be happy to visit your home or business and see how we can help improve the appearance and value of your property with new concrete installations or repairs.
What can concrete contractors Arlington VA do for customers?
The role of a concrete contractor is quite extensive. People might not have a comprehensive idea of how they can support the construction segment. This is because they primarily outsource the job to an architecture firm. They will have a detailed discussion about the different areas of the house. Nevertheless, the critical focus is on the interior. They might not understand the pivotal nature of the exterior at this point. However, once the interior is done, then the challenge begins. 
The architecture firm might temporarily provide a pathway for movement. There is no warranty that they will meet the customer's expectations or vision. A1 Masonry Contractors aims to help homeowners upgrade or reconstruct these avenues. We also partner with builders and extend our support.  When customers hire the best concrete contractors near me in Arlington, VA, they will work towards upgrading the patio, driveway, chimney, and so on. 
Why Choose Us for Concrete Services in Arlington VA
Getting a concrete job done can be a big task. It requires knowledge of the material in order to get the best results, and it usually requires tools and equipment that most people don't have around the house. If you're looking for a professional to handle any kind of concrete job, you want to make sure you find one with experience and expertise who will be able to do the job safely, quickly and efficiently.

At A1 Masonry, we offer over 30 years of experience in handling concrete installations of all kinds. We have worked on everything from community parks to private residences, so we are confident that no matter what your project is, we have the skills and know-how to get it done right.
We are committed to providing our customers with the highest quality service at an affordable price, so when you call us today for an estimate on your project you can rest assured that your investment will be spent wisely.
Our team has built a reputation as one of Arlington VA's best masonry contractors by providing our clients
with excellent customer service and high-quality workmanship every time they hire us for their concrete installation needs.
How do A1 Masonry contractors execute the job? 
Our goal is to assist clients with their vision to develop a picturesque patio or driveway. We have a systematic protocol that empowers us to maintain our service standards. This also helps us to streamline operations and manage communication. Our years of experience allow us to understand the complexity of the job. We never underestimate any aspect. We believe careful planning is pivotal for any project, irrespective of the site. We comprehend the responsibilities of concrete contractors Arlington, VA. This has enabled us to design our systematic protocol accordingly.  Our process includes 
Before we begin any job, we start by analysing the site. First, we would check the soil to understand if it can withstand the pressure. Then, our team of experts would examine the client's requirements and location. Once we gather all the relevant data, we will provide the next step.
The team of concrete contractors Arlington, VA, would formulate the ideal plan. This would include determining the concrete type and the design.
Sourcing of raw materials
We have an comprehensive network of vendors who source the materials at a competitive price. We never compromise quality to increase the profit margin.
The next step would be execution. We inform the clients of the precautions to be taken during the construction. Our team take utmost caution to complete the project on time. Additionally, we also offer maintenance services if required.
Consumers can find concrete contractors Arlington VA, by researching on the internet or asking for recommendations. It would be prudent to check for testimonials before making a decision.  
It is relatively easy to find information about a service provider. For example, a simple search about concrete contractors Arlington, VA, would provide the results. However, the challenge lies in validating the authenticity of the information. 
Consumers need more worry about getting average or bad results when they choose the best concrete contractors Arlington VA. They will provide holistic solutions right from installation to maintenance.