Concrete Contractors Falls Church VA
A1 Masonry Contractors, the pioneer concrete contractors Falls Church, VA, is a family-managed business with deep ties to the community. The company provides a comprehensive range of services, including from chimneys to patios and driveways. We understand the significance of masonry and paving works in a house or building. We work with residential and commercial clients.  
Our extensive experience has empowered us to work with unique clients' requirements. This has prepared us to execute any complex project seamlessly. We understand the industry's challenges, allowing us to take proactive steps. Due to our systematic approach and dedication, we have been the preferred concrete contractor's Falls Church, VA. Our team works with the vision to provide our clients with the best and most affordable services.  
A1 Masonry Contractors can be the one-stop shop for all your masonry and paving needs. We specialise in the construction of all concrete structures. We have the technical expertise to understand the core needs of the project. Most people assume that the primary role of concrete structures is to improve the house's aesthetic appeal. However, each of these structures has to fulfil a pivotal role. Our team would focus on identifying and implementing this core responsibility. For instance, a chimney is crucial to help prevent house fires and also improve circulation. The external and internal structure should be carefully crafted to fulfil its purpose while also looking presentable. We offer an expansive range of services from installation, repair, replacement and maintenance.
If you're looking for residential & commercial paving in Falls Church VA, trust the experts at A1 Masonry. We've been providing top-quality paving services for over 30 years. Give us a call today to get started on your next project.
When most people think about paving their driveway, they think about concrete. Concrete is a great option for your driveway, but the only materials available are the standard grey and white concrete. If you want to get creative with your driveway, consider asphalt driveways. Asphalt driveways give you a wide variety of colours to choose from. You can even get asphalt that looks like brick pavers or flagstone!
Concrete Services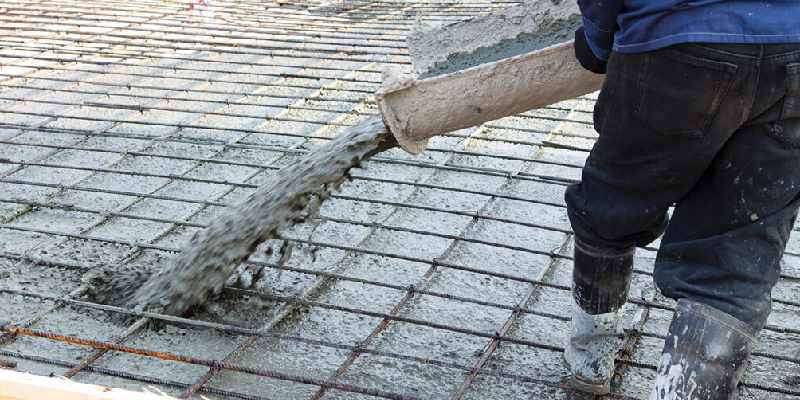 What are the responsibilities of concrete contractors Falls Church, VA?
Concrete Industry
The segment has gained popularity in the past few decades. People have used concrete as the preferred construction mode for quite some time. However, this sector has attained significant development in the past few years. This is due to the high demand in the avenue. In the digital era, People are exposed to a variety of information. Different unique aspects inspire them. They attempt to use this inspiration in their homes. Concrete is a versatile item that helps them to shape their dreams. In the yesteryears, people assumed concrete was drab and more stone was only available in a single colour. However, today, that is not the case. Consumers can choose from various options and models from the best Concrete Contractors Falls Church VA. They can design their patios, driveways, retaining walls, and chimney's in any way they want.  
The concrete services we offer are comprehensive, so you can trust us for all projects related to this material. Whether you need a concrete driveway, sidewalk, or patio, you can rest assured that we will lay it out and pour it with the utmost precision. We'll make sure everything is level and smooth, and you can count on it to last for years.
In addition to working with newly poured concrete, we also provide commercial and residential concrete repair services. If your driveway has large cracks or other signs of damage, our team will be happy to take care of those problems for you. We'll assess the situation and let you know what needs to be done before we begin work. Our goal is always to leave your property looking better than before.
If you're looking for a concrete expert, we hope you'll consider A1 Masonry. We specialize in concrete construction, and we've been serving the MD area since 1980. Whether you need concrete poured or repaired, we are your best choice. Concrete is an incredibly durable material, but it can also have some drawbacks: it can be grey and boring and it can fade over time. But there's no need to worry—our team of skilled professionals can help you decide what type of concrete will meet your needs, as well as which colors or additives will give your project the aesthetic appeal you're looking for. With A1 Masonry on the job, you'll never have to worry about using inferior materials or hiring inexperienced workers again! We use only the highest quality materials and provide superior customer service with every step of the way.
Why Choose Us for Concrete Services in Falls Church VA
The Concrete Contractors Falls Church VA residents trust is A1 masonry. Our company has been serving the Falls Church area for years, and we have built a reputation as the place to call when you need any type of concrete work done. Our team of skilled experts can handle any job, big or small.
We have experience working with residential customers as well as commercial clients, and we will provide you with an accurate estimate before starting any project so that there are no surprises at the end.
We are fully licensed and insured, and we guarantee all of our work. We also offer 24/7 emergency service in case you ever need us in an urgent situation.
If you need a concrete contractors in Falls Church VA, give us a call today to discuss your needs and set up an appointment for an estimate.
How can the best concrete contractors near me in Falls Church, VA help them?
Leading service providers in the region always go the extra mile. This is especially true for A1 Masonry Contractors. First, the team would analyze the client's expectations. We would then examine the property. We have experience working with new construction and including a novel feature in the already constructed homes. We can also completely or partially renovate the existing structures. Either way, we follow a standard set of protocols that help us to maintain our quality standards. Our Concrete Contractors Falls Church VA, are trained to follow this process under all circumstances. This allows us to manage the challenges that might arise in the project. It isn't easy to manage complex operations without the necessary tools. We evaluate every process to avoid mistakes during the execution phase. Our experience helps us to anticipate the challenges and handle them. We do not take things for granted and manage every project with the same level of enthusiasm. Our company believes in offering competitive prices and takes utmost care to infuse transparency into our billing system.  
Consumers can find the best concrete contractors in Falls Church, VA, by searching on Google or asking for recommendations.
People are likelier to brag about the high-quality concrete contractors Falls Church VA. This information would be available in various online forums.
The right concrete contractors, Falls Church VA, would provide a holistic and quality service that would stop consumers from worrying.