Concrete Contractors Gaithersburg MD
A1 Masonry Contractors, the pioneer Concrete Contractors Gaithersburg MD, has been offering quality services in the region. This is a suburban destination where the residents have embraced modern developments. However, they have somehow managed to hold a part of their tradition. This area is known for its ethnic diversity and economic progression. The community has openly welcomed people from all walks of life and embraced a piece of their culture. This thriving region has multiple residential units, which is an inevitable aspect of this region.
As the leading Concrete Contractors Gaithersburg MD, we offer innovative solutions that would distinguish the building yet establish them as a group. We are a family-managed business. We have an extensive understanding of the true essence of the community. We value client satisfaction above everything else. We follow the ethos and vision as defined by our ancestors. Though we embrace modern innovations in various aspects of the project, we are sturdy in our values.
The knowledge about concrete work is not just learned from books. It has been handed down through four generations. We consider ourselves the representatives of this heritage and tradition. We utilise this experience to refine and provide the best services to our clients. We handpick our resources to ensure that they follow us on this journey. We select individuals who are compassionate about providing quality solutions to our clientele.
What are the responsibilities of concrete Contractors Gaithersburg, MD?
A1 Masonry Contractors offer full-fledged services, right from evaluating the project to offering maintenance support. We offer complete solutions as well as part of the project as per the client's requirements. A fair percentage of the companies would primarily focus on large projects. This is because they do not want to waste their resources on the smaller ones. They are more focused on the bottom line rather than the client. However, we do not work in that manner. Our years of experience have taught us that construction emergencies can happen at any time.
A small insignificant problem could be an indication of a much bigger issue. There is also the possibility that this tiny repair could be a precursor to structural damage. Either way, we do not underestimate the issue or overcharge the consumer. We would completely analyse the situation and determine the course of action. We treat all consumers with the same amount of respect irrespective of the project value. Our team would answer the call at the earliest possible and provide the necessary support. Our systematic process is inclusive of the following steps.
Analysis
Our team of Concrete Contractors Gaithersburg MD, would initially access the region. They will also discuss the client's requirements. This is critical as we would like to execute the consumer's expectations. We would provide our input and the necessary support to help the clients make the right decision.
Formulation
The next step is the ideation stage, where our resources will brainstorm to determine the ideal course of action. We prepare a detailed plan and the necessary stakeholders. This is critical as seamless execution will be dependent on this plan. We consider all the necessary elements and decide proactively.
Procurement
Our experience as the leading Concrete Contractors Gaithersburg MD, has allowed us to develop a strong relationship with vendors. This helps us to source the right materials at competitive prices.
Execution
We will begin the execution as planned. We have a dedicated project manager who will coordinate with the individual teams and ensure smooth delivery.
Maintenance
Our team of concrete Contractors Gaithersburg, MD, would provide periodic maintenance services as it would help them to maintain the structure.
 A1 masonry concrete contractors in Gaithersburg MD are experts in providing all kinds of Commercial and residential concrete services across Gaithersburg, Maryland. We have been serving the Gaithersburg MD area for over 30 years and have a lot of experience and expertise in commercial paving, concrete repair, brick pavers, brick paver patios, brick paver driveways, and brick paver walkways and retaining walls. Our experienced team is fully equipped to work on any size job.
We are proud of the reputation we have built with our clients over the years. Our dedication to quality workmanship has earned us many repeat customers who are always willing to refer us to others in need of our services. We will work with you until your project is completed to your satisfaction.
Our company also provides residential services that include asphalt paving, concrete paving, decorative concrete stamping and sealing as well as complete landscape design services.
Concrete Services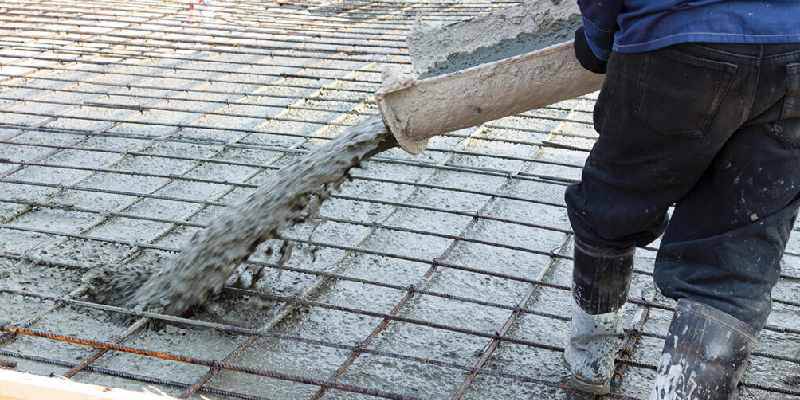 Concrete is one of the most versatile construction materials and has been used for centuries. We use concrete for foundations, patios, driveways, sidewalks, slabs and floors. Concrete can be used for a variety of purposes including driveways, sidewalks, patios and garage floors. In addition to it being durable and affordable, concrete is cost-effective and will provide years of use with very little maintenance.
There are many types of concrete that can be used for different applications. The two most common types of concrete are poured in place (PIP) and precast. The type of concrete that you choose will depend on your budget and the type of project that you are doing. The best way to determine the type of concrete that will work best for your project is to consult with a professional contractors who has experience with these types of projects.
When it comes to building concrete structures, you want to make sure that the job is done correctly. Concrete can be tricky, and it's not something that you should attempt to do on your own. If the job isn't done well initially, you will end up with a structure that is unstable and potentially hazardous. We offer top-notch masonry services for all of your concrete needs. Whether you want a retaining wall or a new patio, we can help!
Why Choose Us for Concrete Services in Gaithersburg MD
At A1 Masonry, we provide concrete services for residential, commercial, and industrial clients throughout the area. From foundations to sidewalks to driveways to retaining walls, we are your go-to company for all of your concrete needs. We work hard to ensure you get the best service possible, and we guarantee that you will be satisfied with our work.
The services we offer include:
We are available 24/7 for emergency service in case of cracks and other damage. Our top priority is providing you with the highest quality service around. We use the best materials in our work and guarantee your satisfaction because we know how important it is that your concrete looks great and lasts a long time.
So if you need anything from a small patch to a complete driveway replacement, trust the experts at A1 Masonry to get the job done right every time. Just give us a call today so we can discuss your project and answer any questions you may have about our services or our rates.
Consumers can find concrete Contractors Gaithersburg, MD, through online search or by asking for a recommendation. 
The high-quality concrete Contractors Gaithersburg MD are generally recommended by clients who are satisfied with their service. This information is available both online and offline.  
The perks of hiring concrete Contractors Gaithersburg, MD is that homeowners need not worry about maintenance or repair services.