Concrete Contractors McLean VA
A1 Masonry and Paving is a concrete contractors serving the McLean VA area. Our team of professionals is here to assist you with your home improvement projects, and we specialize in concrete services for both commercial and residential properties. We work closely with our clients to guarantee that their needs are met.
We are confident that you will be pleased with our workmanship and attention to detail. When you work with A1 Masonry and Paving, your complete satisfaction is our priority.
Our Concrete Services Include: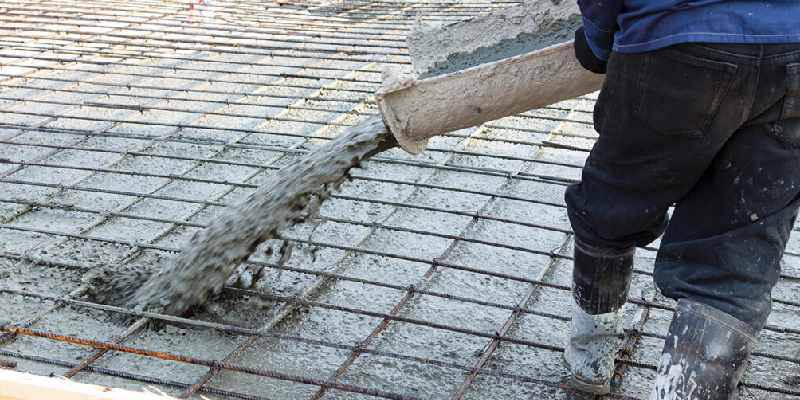 Pouring Concrete Driveways & Installations
Concrete driveways are more than just a place to park your car. They can be a decorative extension of your home, and with the right design and care, they can last for decades. At A1 Masonry Paving, we specialize in concrete driveway installation and understand the important role these structures play.
We'll work with you to create the driveway that's right for your home, whether it's simple or ornate. We use high-quality materials and have the skills to make sure that your driveway is ready to withstand the demands of daily traffic. When you choose A1 Masonry Paving, you're choosing quality and dependabi
Pouring Concrete Sidewalks, Steps & Stairs
The sidewalks and steps around your home need to be sturdy and reliable, but they don't have to be dull. At A1 Masonry Paving, we can help you create pathways that complement the style of your home while providing safe access from one area to the next.
We specialize in building concrete walkways and steps that are both attractive and practical. If you're tired of looking at cracked or crumbling cement every time you leave your house, let us help you find a better solution!
Why Choose Us for Concrete Services in McLean VA?
You need a concrete contractors in McLean VA that you can trust, and at A1 masonry paving services, we pride ourselves on our long-term relationships with our customers. We take the time to understand your needs, budget, and lifestyle to ensure that we create a quality solution for your home or business. When you choose us for concrete services, you will enjoy:
Concrete Services You Can Count On
The foundation of any property is concrete, and as such, it is important that this material is properly installed. Our team has extensive experience working with concrete and can provide solutions for anything from patios to foundations. We are a licensed concrete contractors McLean VA providing high-quality workmanship at competitive prices.
Our skilled team of professionals can handle any project of any size and complexity. We have worked on a variety of residential and commercial projects and are proud to provide our customers with the best concrete services in McLean VA. We take pride in our work and will not settle for anything less than perfection.
When you choose our team you can expect quality craftsmanship, open lines of communication, and an honest workforce that will get the job done right every time. We value each customer and look forward to working with you on your next project!