Concrete Contractors Rockville MD
A1 Masonry Contractors, the leading concrete contractors Rockville MD, offers comprehensive solutions. The company has the relevant experience and expertise to handle complex projects. We provide construction services for chimneys, pavers, patios, driveways, retaining walls, etc. We provide holistic solutions right from installation, repair and replacement.
Our skilled and experienced professionals would thoroughly understand the client's requirements and take necessary action. We have an extensive vendor network that allows us to provide competitive rates. We do not add hidden items to our bill. We are professional and dedicated to every project, irrespective of its volume. We care more about customer welfare rather than our profit margin.
If you're living in Rockville, MD, and need concrete services for your home or business, the most important factor to consider is experience. Concrete can be tricky—you'll want an experienced professional who has a proven track record of creating beautiful concrete surfaces that are durable and last. At A1 Masonry, we've accomplished professionals with a wealth of experience working with concrete in every application imaginable. We focus on high-quality workmanship and use only the highest quality materials to ensure that our clients are happy with their new concrete surface. We work hard to make sure that every job is a success—from pouring a new foundation to creating a stunning outdoor entertainment area.
Concrete repair is one of our specialties. We specialize in epoxy injection repair of concrete cracks in slabs, walls and foundations. Whether you need a crack repaired or want to prevent cracking before it happens, we can help. We also offer concrete driveway repairs and sidewalk repairs to keep your outdoor surfaces smooth and functional.
If you're looking for a new driveway or patio installation in Rockville MD, we can help with that too! We use only high-quality materials to ensure that your new surface is beautiful, durable and long-lasting. In addition to installation services, we also offer removal when an old surface needs to be replaced. Our concrete services aren't just limited to driveways and patios—we also specialize in steps, curbs and gutters for home or business owners who need extra assistance with accessibility issues.
Concrete Services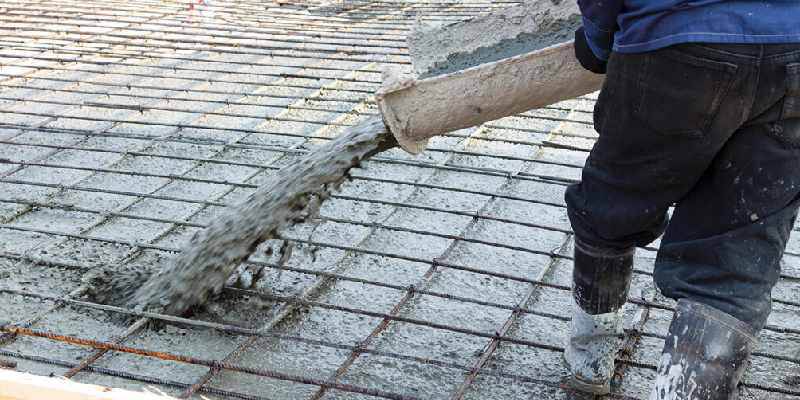 What are the responsibilities of concrete contractors Rockville, MD?
This would primarily be dependent on the company and the services they offer. Some companies might not provide complete assistance. They might be skilled in a particular avenue and would give that niche area. It is pivotal to seek clarification about this before initiating a project. There are also instances when consumers struggle to find another company to complete the rest of the project.
Always choose a firm that offers full-fledged solutions. As the leading concrete contractors Rockville MD, A1 Masonry Contractors offers full-fledged services. This would include analyzing the location, understanding the client requirements, ideation and formulation, procuring the necessary materials and execution.
We also have a crew of specialists who inspect the task and provide the approval. This enables us to deliver the best solutions. Some consumers struggle to maintain the chimney, patio or driveway. We have initiated periodic maintenance solutions. This would include thoroughly cleaning the region, checking for cracks or repairs, and starting adequate rectification. Our project managers are invariably available to offer the necessary support. We take our job seriously, as our core focus is warranting customer satisfaction.
Pouring new concrete and pouring over existing concrete are two of the best ways to increase the value and durability of your home or business. Of course, you want to make sure that the job is done right, so trust your masonry work to us. We can help you install new concrete driveways, patios and sidewalks, or we can pour over existing concrete for a fresh new look. We also offer stamped concrete installation, which allows you to create a pattern or design on the surface of your concrete for an attractive look that can really enhance the appearance of your business or home.
We also do concrete repair and resurfacing. If your existing concrete has become uneven or broken, we can restore it to like-new condition. We can also apply a coating to protect your concrete from wear and tear, as well as give it an updated appearance.
Why Choose A1 Masonry Contractors as your concrete contractors Rockville MD?
Most companies assert themselves to be the best in the industry. However, this has always been a relative term. In the yesteryears, people had limited choices regarding the vendors and the services. This is because the number of business owners was quite limited. However, the scenario has drastically changed in recent years.
People have been more inclined toward launching their firms. Consumers have always been welcoming and supportive of these initiatives. They are willing to provide an opportunity for these firms to express and support themselves. However, this enthusiasm might not be a substitute for skill or experience. It is an undeniable fact that everyone needs to start somewhere.
Nevertheless, a few people might have the passion but are not ready to handle the pressure. This is where experience comes to play. Consumers must be cautious about choosing the best concrete contractors Rockville MD for their construction needs. A1 Masonry Contractors are a family-managed business with extensive experience in the segment. The company has been passed down to four generations. The founders do not just teach about the nuances of the industry but also the values that distinguish them from their peers.
This is why homeowners prefer us as their concrete contractors Rockville MD. Our years of experience allow us to work with unique client requirements. Construction projects are pretty complicated. There is a strong possibility that almost all projects do encounter specific challenges. This is because the task depends on various stakeholders and external conditions. Companies with relevant experience would be better positioned to handle them. Therefore, consumers must choose a credible company such as A1 Masonry Contractors.
Consumers can find concrete contractors Rockville, MD, by looking for their contact details and service portfolio online.
The high-quality concrete contractors Rockville, MD, can be found by asking for a recommendation in various online forums. In addition, people who have recently used the service can also ask for their suggestions.
This would help people to enjoy their vacation without the stress of maintaining the structure.