Concrete Contractors Silver Spring MD
A1 Masonry Contractors, the reliable concrete contractors Silver Spring MD, has been an inevitable part of the community for the past three decades. This is a family-run business that provides quality services at competitive prices. The company was founded to pioneer a newer approach and identify innovative solutions for consumers' challenges. Most people are not a fan of construction projects. This is primarily because of the negative image created by a few stakeholders. These businesses are not transparent with the consumers.
For instance, there is a possibility that the projects might get delayed or a sudden spike in the cost. If the companies are transparent about the true nature of the project, then there is a possibility that people might understand. However, attempting to hide it or being irresponsive creates a sense of mistrust. Our experience has taught us that consumers expect complete transparency from the vendors. Our team of concrete contractors Silver Spring, MD, takes utmost caution to handle these challenges efficiently.
However, we are also open about it, so the consumers are kept in the loop. This has aided us to build a strong and positive brand image. We provide a comprehensive spectrum of services, including chimneys, patios, stairs, driveways and retaining walls. We have a systematic approach that would help us to maintain our quality standards. One of the notable aspects of our team is that they do not take anything for granted. We have a distinctive perspective when it comes to the selection of the group of concrete contractors Silver Spring MD.
We have the perfect blend of experienced and novice resources. This helps us benefit from the expertise of the skilled personnel who train the youngsters in the trade. People from four generations are successfully managing our company. We understand the nuances of utilising the distinctive talent of the right people. This approach has contributed significantly to our success.
What are the responsibilities of concrete contractors Silver Spring MD?
A1 Masonry Contractors has a systematic way of approaching the project. We pride ourselves on identifying the most influential systematic protocol. This technique has been perfected over the years. We have imbued our experience in developing this system. This is a unique approach to the real-time challenges we have faced in the field. This knowledge helps us to manage similar hindrances in the future. Our standardised protocol is inclusive of the following steps.
Data collation
This is a crucial process as it helps us understand the client's expectations and feasibility. Sometimes it might not be possible to implement the consumer's requirements. For example, the location might not be in a position to support it. We would test the region's soil and other essential factors to determine the possibility.
Formulation
Once we have all the relevant data, we will formulate the ideal plan. Then, we will communicate the same to the consumers and get the necessary approvals. We would also determine the work plan and the execution plan. This will serve as the manual for the job. The team might refer to these details during the execution phase.
Procurement
Our years of experience as concrete contractors Silver Spring MD, have allowed us to build a solid vendor network. This enables us to source the necessary material at an affordable cost.
Execution
We then proceed to the execution phase, where the dedicated project manager will oversee the entire operation. We also have a specialist team to inspect and evaluate the structure. Finally, we complete the project only after the team's approval. This aids us to maintain our quality standards.
A-1 Masonry Paving Contractors, Inc. is a full-service concrete and masonry contractors serving Silver spring in Maryland.We specialize in the construction of new residential and commercial buildings including additions, renovations, and repairs.
We also provide consultation services for remodelling projects. Our goal is to help you evaluate your project needs, budget, and timing to achieve the best results.
We can help you with all phases of your project from design through completion.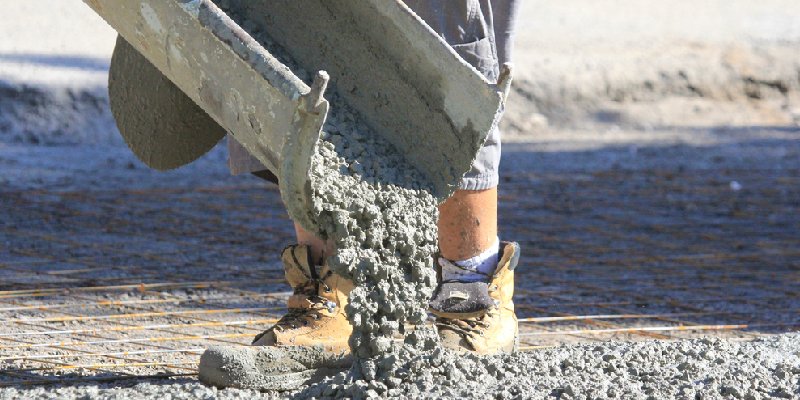 If you're pouring new concrete, it's important to do it right the first time. A properly prepared base is key to any successful hardscape project. If you pour over an existing surface, the new surface will be prone to cracking and flaking. We can help you get the best results from your new poured concrete by starting with a solid base, and then making sure your new concrete is well-compacted in order to prevent shrinking and cracking.
Adding a stamp to your freshly poured concrete can change its entire look and feel. Stamped concrete gives a textured effect that makes it appear more like stone, brick or tile than regular concrete. Since stamped concrete is still concrete, you get all of the benefits of a long-lasting floor or walkway without having the budget-busting expense of the more expensive materials that stamped concrete emulates.
If your home has damaged or weathered concrete, it's important to fix it as soon as possible or risk further damage or even safety issues. Whether you cracked your sidewalk while doing some yard work or you have crumbling steps leading up to your front door, we're here to help! We'll assess the damage and give you an estimate for repairing your concrete before getting started on fixing any cracks and replacing any broken pieces.
Why Choose Us for Concrete Services in Silver Spring MD
If you need a concrete contractors that you can trust to complete your project in Silver Spring MD, look no further than 
A1 masonry
. We have been providing concrete services in Silver Spring MD since 1989. We are licensed and insured and our employees are trained to deliver the best quality workmanship. If you want to improve the curb appeal of your home or business, we will help you find the right way to do it. We take pride in every job we do and we guarantee our workmanship for one full year.
When you choose us for concrete services in Silver Spring MD, you are choosing a company that has built a reputation for giving back to the community. 
Consumers can find concrete contractors Silver Spring, MD, by asking for suggestions from their circle or by looking for the information online.
Homeowners must research the service providers extensively to find the best concrete contractors Silver Spring MD.
Hiring the right concrete contractors Silver Spring, MD, would help consumers avoid maintenance stress.