Concrete Contractors Vienna VA
A1 Masonry Contractors, the leading concrete contractors Vienna VA, has been offering quality services for the last three decades. The company has been successful in the region owing to its values and work ethics. The town of Vienna is a suburban town where people value a sense of community. This is an essential aspect that has been gradually declining. In the quest for modernization, mode people forget about their nativity. In the yesteryears, people supported each other as a group. This is one of the most pivotal aspects of a town or suburban locality.  
People bonded together over their shared history. They even extended their support to those in need or comfort. However, the situation has drastically changed in the past few years. In pursuit of better opportunities and lifestyle, people forget about their valuable history. Though the sense of kinship is displayed during the emergent situation, it has become minimal. However, some towns and cities have retained this value, although their progression and Vienna, VA, is one of them. The businesses in the region acknowledge this trait and extend personalised support to their clientele. 
A1 Masonry Contractors is a family-owned business that understands this emotion better than anyone. We have a local presence in the region that helps us connect with the community. Our team takes the time and effort to understand the unique aspects of the client's expectations. Homeowners attempt to communicate their originality through their houses. Our team of concrete contractors, Vienna, VA, understands this expectation. We strive hard to render the best services to our clients. This has enabled us to be the preferred concrete company in the region.
A1 Concrete Contractors Vienna VA is a Concrete Contractors that has been serving the Vienna VA area for over 30 years. A1 Masonry Services provides expert concrete paving services for residential, commercial and industrial customers. 
We provide a wide range of services to meet all your concrete needs. We specialize in stamped concrete, decorative concrete, and concrete driveways. Stamped Concrete is a process that allows the concrete to be patterned and textured to resemble brick, slate, flagstone, stone, tile and even wood. Stamped concrete design options are virtually endless. The flexibility of this medium allows you to be creative in designing a look that is distinctive and personalized.
Stamped concrete may also be used on interior floors as well as exterior surfaces. Decorative Concrete allows you to achieve the look of natural stone using colored and textured concrete. This process is ideal for both interior flooring as well as exterior patios and walkways. Concrete Driveways are an affordable alternative to asphalt and can last for years without cracking or splitting. A properly installed driveway adds value to your home and helps control erosion around your property. Call today for your free estimate!
Concrete Services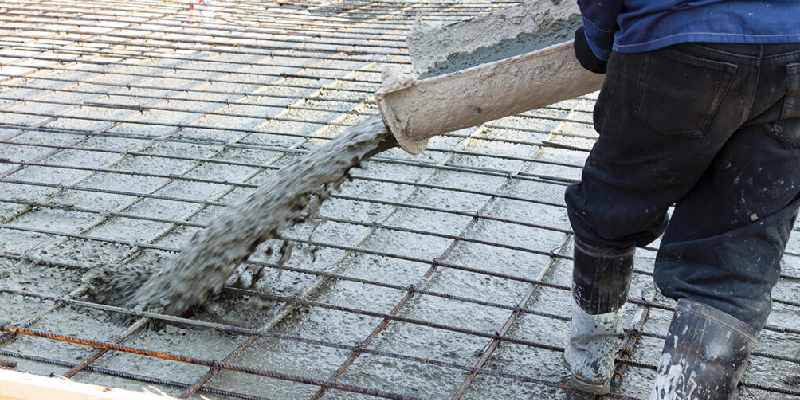 What are the responsibilities of concrete contractors Vienna, VA?
A1 Masonry Contractors will be responsible for providing full-fledged solutions. The company will analyse the client's requirements. We have the expertise to work on different project types. We can work on new installations and construct the structures from scratch. We can also renovate the existing structures and upgrade them to meet the client's expectations. We can rectify all repairs irrespective of the size. Our team values customer well-being and provides constant attention to all projects.  
We have a systematic protocol that enables us to maintain our quality standards. As the leading concrete contractors Vienna, VA, we have developed a strict inspection mechanism. We have a dedicated crew for the purpose. This team of skilled concrete contractors will consistently monitor the project. We do not sign off on a project without the team's approval. This enables us to provide the best services to clients under all circumstances.  
Another significant responsibility of concrete contractors Vienna VA, is maintenance. All structures right from the chimney to the driveway should be maintained periodically. This will help the homeowners to detect the faults and even address them at the earliest. Thorough cleaning of these avenues is crucial for their proper maintenance. Our team will diligently offer these services.  
Concrete is one of the oldest and most popular materials used in construction. And there's a reason why it's still used so frequently today—it's incredibly durable, versatile and affordable. You can use concrete for almost any building project you can imagine—from an elegant patio to a sturdy support foundation. At A1 Masonry & Paving, we specialize in all types of concrete services for both residential and commercial customers. We've been a trusted concrete contractors in Vienna VA since 1980, so you can feel confident that we have the knowledge and experience necessary to satisfy your every need.
Whether you're interested in new construction or just need some repairs to your existing concrete, we offer a wide variety of services to fit your needs:
Why choose us for concrete contractors Vienna, VA?
A1 Masonry Contractors has the necessary skills, experience and dedication to provide quality services. An essential aspect of our characteristics is transparency in the billing system. Our founders believe that keeping open communication in all aspects is critical for brand credibility. Consumers are often wondered about construction companies charging them extra. Since many items are involved, keeping track of the bill is tricky. Therefore, we follow utmost transparency in our billing system.
As a homeowner, you need to be sure that any contractors you use are skilled and experienced in the work they do. This is especially true when it comes to concrete services. After all, concrete is one of the most important elements of your home. Think about it: the foundation of your house and any other concrete structures such as driveways, patios and pathways, need to be flawless for them to last for years on end. So, why not choose A-1 Concrete for concrete contractors services in Vienna VA?
Not only do we offer amazing warranties on our work, but we can also give you a free estimate on any job you want to be done at your home. Whether you want a brand new patio or need the driveway repaired, our team of experts at A1 masonry and paving in Vienna VA can get the job done! Let us know what we can do for you today.
Consumers can find concrete contractors Vienna, VA, by searching for the information online or asking for recommendations.
The high-quality concrete contractors Vienna VA can be verified only by conducting extensive research about the company.
Hiring reliable concrete contractors Vienna, VA, would help people enjoy summer without stress.