Masonry Contractors Forest Hills
A1 Masonry is a trusted Masonry Contractors in Forest Hills with expertise in masonry installations. From stone fronts to paving stone patios and masonry steps, our contractors have several years of experience. Our experts have worked on many residential and commercial projects.
You can consider hiring our professionals to get the Masonry Work done without any hassles. Property owners don't have to splurge more as our affordable services are the best for your needs.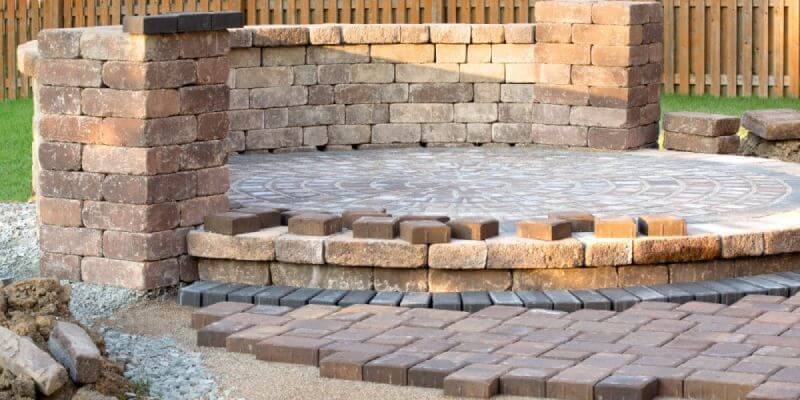 A Residential and Commercial Mason contractor
Whether it is a renovation or new residential construction, A1 Masonry in Forest Hills provides expert services, and you can expect high-quality workmanship. Our reasonable rates don't compromise the quality of work done, so you can always consider our contractors to obtain the cost-effective masonry services for your residential project.
Our Masonry Contractors Forest Hills at A1 Masonry has been working on diverse commercial projects that help them gain exposure to challenges every day. From foundations to brickwork, our team of experts completes the masonry job, and you can always expect the best service at a reasonable rate. Our contractors are the best as they ensure quality service is provided on time.
Masonry and Its Importance
The most spectacular monuments of mankind are created with masonry, and they stood the test of time to emphasize the prowess of masonry construction with our High tech Masonry Equipment. The beautiful brick masonry is a great choice that people opt for high durability and timeless elegance.
When you consider masonry, remember that it lasts for a long time. Even after decades, the building structures stay strong, and various benefits make masonry the best choice.
Masonry Contractor that specializes in Brick, Stone, and Block
A1 Masonry contractors have experience in handling various projects for several years. We know the effective process to construct exemplary building structures, whether it is brick or stone.
Masonry Contractor with the Best Reputation
Millions of people trust masonry services as it is the durable choice for commercial and residential properties. At A1 Masonry we offer a wide range of interior and exterior masonry services.
Whether it is your home or office, our contractors will carry out the best masonry services. At times, the damaged bricklayers may require the best renovation, and our team is geared up to provide quality services.
When you need expert help, A1 Masonry Contractors will be there to provide complete support. Our friendly yet professional contractors offer the best masonry solutions. Our cost-effective pricing helps property owners to get quality masonry service without splurging more. If you are looking for wallet-friendly masonry services, get in touch with us.
Our Masonry Experts are waiting to help you now
With years of experience, A1 Masonry has gained expertise in various construction sectors helping residential and commercial property owners. Whether it is a new commercial space or renovation in residential property, we'd like to provide perfect assistance. You can call our Masonry Contractor in Forest Hills to know more about masonry services.