Masonry Repairs Bethesda
Masonry repairs in Bethesda are one of our specialities. We can handle everything from cracks to the full rebuilding of your foundation. When it comes to masonry repairs, you want the best, and we're it. Our brick masons repair brick and stone of all kinds—from those difficult old red bricks that seem to stain everything they touch to natural stone like granite, marble, and travertine; we've seen it all. We know how to match the mortar for a seamless repair job that's almost unfeasible to correct unless you know what you're looking for.
Dealing with water damage is no laughing matter. Still, when you see us at work on your masonry repairs in Bethesda, you'll be able to relax and unwind from any concerns about water damage or anything else. We've been repairing buildings for decades and have seen it all—we can do the troubleshooting quickly so that the rest of your home doesn't suffer while we get to work repairing the problem area.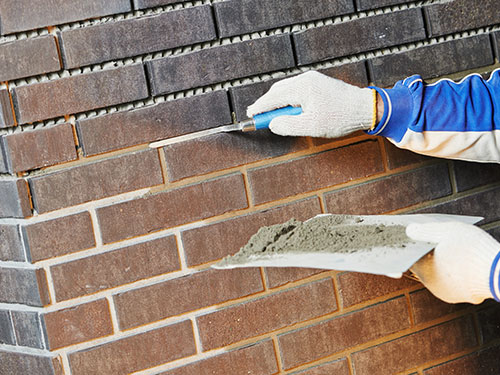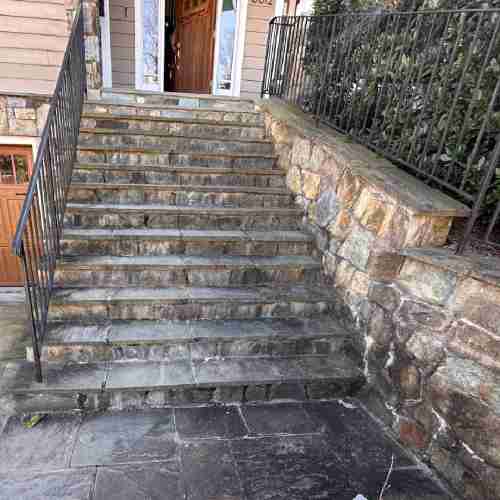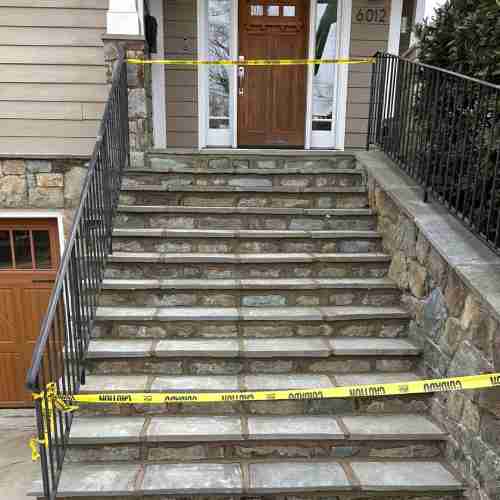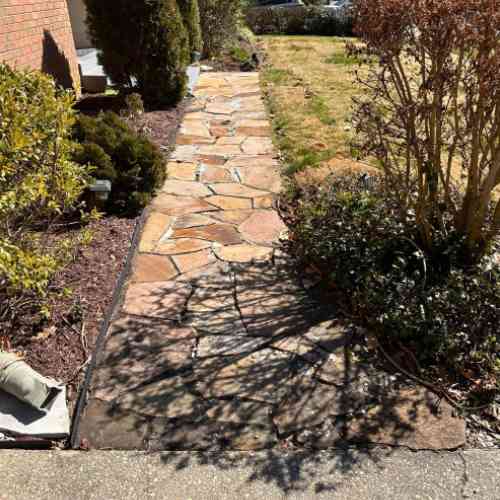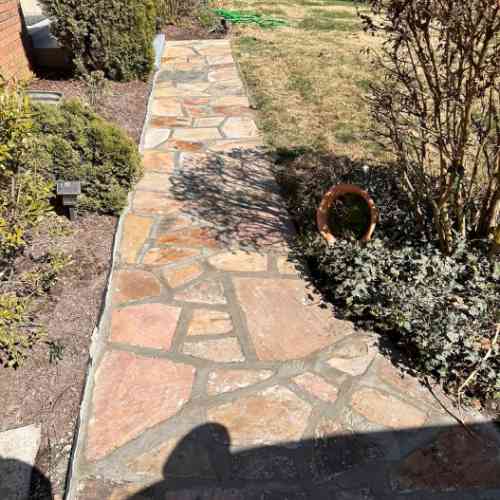 Masonry Repairs in Bethesda include:
Cracks in mortar joints
Water damage
Chimney repairs
Blocked drains
Foundation cracks
A local favorite for masonry repairs in Bethesda
If you've got a problem with your home's exterior—whether it's a crack in the foundation or a missing brick on the chimney—the team at A1 Masonry Contractors is ready to help. Our staff has been providing high-quality masonry services to homeowners throughout Bethesda, MD and the surrounding areas for many years, and we're happy to put our experience to work for you.
When it comes to brick repair and replacement, our highly trained professionals have worked with all varieties of materials. You can count on us to gauge your situation and make recommendations based on your budget, time constraints, and aesthetic preferences.
Our commitment to customer service broaden beyond just quick response times. We take pride in being friendly, knowledgeable, and reliable, so you can trust that we're doing everything possible to ensure you're getting what you need from your masonry contractor. Contact us today!
Masonry Contractors Bethesda
Looking for a masonry contractor in Bethesda? We're the best in the area. Our team has been serving the needs of residents in Maryland and DC since the 80s, so we've got over decades of experience with masonry work. And we're A+ rated, so you know that no one had any complaints filed against our team members or us.
If you need masonry repairs or installations in your home, give us a call to A1 Masonry Contractors.
Concrete Masonry in Bethesda
Concrete masonry has been around for centuries, but it has evolved. The first concrete was made of volcanic ash and chopped-up rock. It was poured in forms and allowed to be set into blocks. Today, most concrete masonry is made from cement, water, sand, and an aggregate (or filler) such as pebbles or gravel. The concrete mixture is poured into a form, which can be made of metal, wood, or plastic. The form defines the shape of the block or brick that will be created. When set, the concrete is removed from the form and cured in a curing bed (or kiln).
Masonry contractors pride themselves on their craftsmanship. They can create custom projects that are built to last. Whether you need brick walls for your home or a new foundation for your business building, they have the skill and expertise to get the job done right.
Why choose us for masonry work in Bethesda?
If you're searching for quality concrete masonry services, there's no need to look further than A1 Masonry Contractors. Our Maryland-based company has served the Bethesda community for over twenty years, growing into a full-service concrete masonry contractor. A1 Masonry can take on any concrete masonry project, large or small, including driveways and patios, brick and stone walls, fireplaces and chimneys, retaining walls, and much more. Our goal is to provide reliable and affordable service while also meeting customer needs. And we're dedicated to customer support after the sale. When you hire us for your next masonry project, you'll find that our friendly staff is happy to help with whatever you need, providing a detailed estimate or helping you choose the right stone for your fireplace. If you're looking for expert masonry services in Bethesda, whether on your property or at your business, look no further than A1 Masonry Contractors.
For more info, contact us @ 202 855 3245.