Paving Contractor Aspen Hill MD
A1 Masonry is a Paving Contractor in Aspen Hill, MD. We offer the best Paving Services including Concrete, Brick, Block and Stone Work. We are the Best Paving Contractors in the Aspen Hill area. Call us today for a Free Estimate!
The benefits of paving in masonry are many: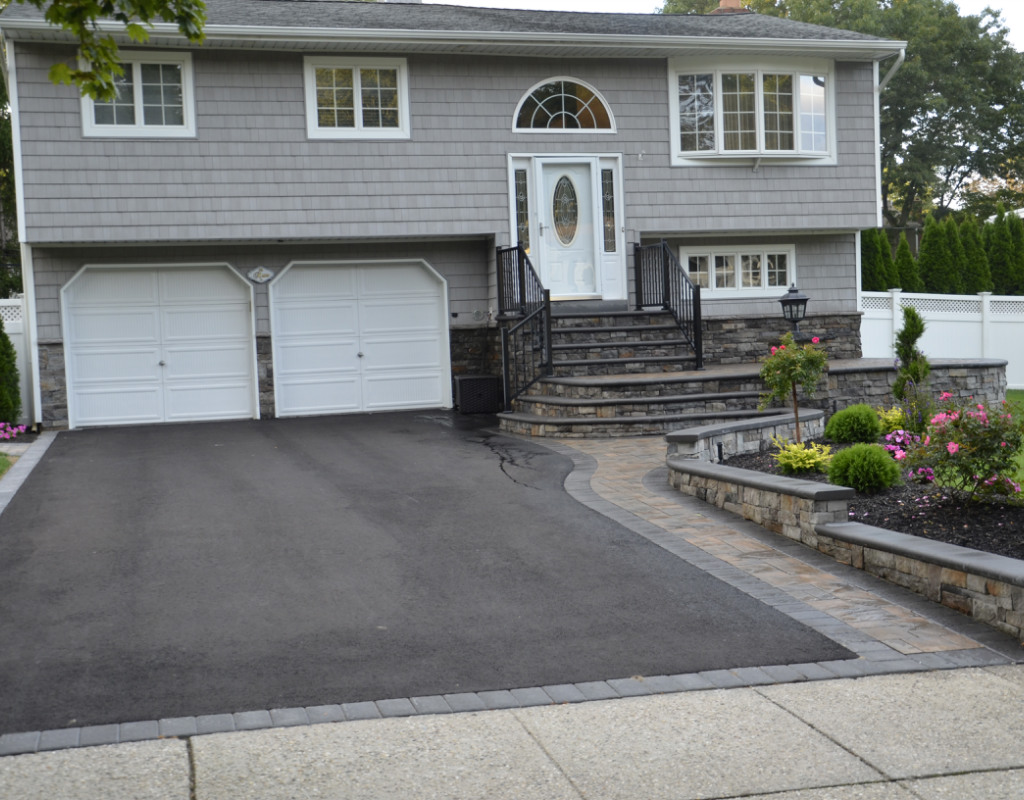 In addition to the cost savings, masonry pavement is less reflective than asphalt, and therefore more comfortable for pedestrians.

 Masonry pavement is more pleasant for pedestrians and bicyclists because it has a "quieter" surface, which does not reflect as much noise back at them.

These surfaces have a much longer life cycle than asphalt, so repaving costs should be lower over time.
Residential & Commercial Paving in Aspen Hill MD
Our team of experts will work with you to design and build the perfect driveway for your needs. If you're looking for a basic concrete slab, we can do that. If you want something more elaborate, such as a stone-paved circle drive in front of your home, we can do that, too. We offer both residential and commercial paving services in Aspen Hill, MD and will work closely with you to determine your precise needs and desires before we begin work.
We also provide asphalt paving services if that's what you need. Our expert pavers know how to get the job done right the first time. They have years of experience working with both asphalt and concrete materials and have experience working on everything from simple driveways to parking lots. They'll help you choose the right material for your project and use their expertise to recommend the best colors and designs possible so that the finished product looks amazing and lasts for years to come!
We know what it takes to make sure our customers are happy with their new paved surfaces, which is why we offer free estimates on all of our services. So give us a call today!
If you're looking for paving services, you can feel confident in choosing A1 masonry in Aspen hill, MD. We use quality materials and the latest technology to ensure that our customers receive only the best service possible.
What is the best way to pave your driveway, walkway or parking lot? Paving services are the answer. A paving service will help you make the decision on what type of paving materials to use and layout the paving for you.
The best paving material will depend on a variety of factors and a paving service can help you learn about all of these factors. They may look at what kind of traffic it will see, if it needs to be durable enough for heavy equipment, how long it needs to last, how much labor and maintenance it requires and more. There are many different paving materials to choose from including asphalt, concrete, brick pavers, cobblestone and more.
Why Choose Us for Paving Service in Aspen Hill MD
A great-looking driveway is an attractive feature of your home and can make all the difference to its overall appearance. A well-paved drive gives a house a certain amount of curb appeal and makes it look more expensive. However, it can be difficult to know what type of material to use for your drive.
Some people may opt for concrete while others will choose asphalt. Both options have their advantages but there are some things that you should consider before making your choice.
A1 masonry Paving in Aspen Hill, MD will provide you with the right choices, so call us today!