Paving Contractor Centreville VA
Whether it's concrete or asphalt paving, A1 Masonry Services has the expertise to handle any project. With over 30 years of experience as a paving contractor in Centreville, VA and surrounding areas – we know how important it is for our client's satisfaction with their paved surfaces. Our goal is 100% customer satisfaction every single time!
Paving is a common landscaping feature that can add beauty and function to your outdoor space. When you need paving services in the Centreville area, A1 Masonry is here to help. We provide both residential and commercial paving services, and we can create anything from outdoor walkways and patios to driveways and parking lots. At A1 Masonry, we work hard to provide our customers with stunning design options for their paving projects.
 From different stone shapes to new patterns and colors, we can create beautiful designs that are as functional as they are attractive. Our experienced masons will lay your chosen pavers over a bed of sand or gravel for a sturdy base that will keep your pavement level for years to come. Whether you need paving for an outdoor patio or a large parking lot, you can count on us to do the job right the first time. Our professional masons have the tools and expertise needed to deliver quality results every time.
Residential & Commercial Paving in Centreville VA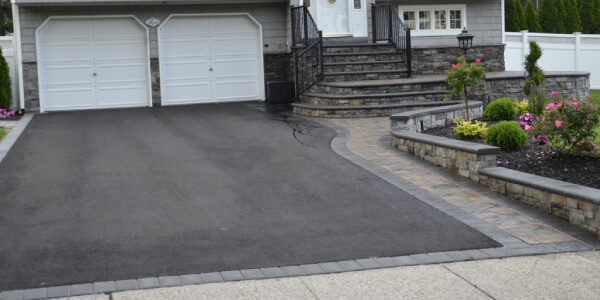 A1 Masonry Services Offers Top-Quality Paving Services in Centreville VA​
We're proud to serve Centreville VA with our full line of residential and commercial paving services. Our commitment to customer satisfaction means our teams are fully dedicated to completing each job on time and within budget.
We specialize in all forms of masonry construction and repair. This includes brick, stone, block and concrete work. We also offer complete drainage solutions for both commercial and residential properties. We'll make sure your property is protected from erosion and flooding so you can enjoy your yard for years to come!
Masonry is an ancient skill that dates back to the beginning of civilization. The earliest known examples of masonry date back to ancient Egypt and the building of the pyramids—ancient engineers and builders used masonry techniques to create a smooth surface for the pyramids' outer covering and to build a network of tunnels, shafts, and chambers throughout the structures.
As time went on, people began using stone to build homes, churches, and other buildings where they lived and worked. The natural durability and longevity of stone made it a popular choice for everything from simple houses and barns to more grand structures. Eventually, brick was invented as another type of durable material for building projects. Brick became very popular for commercial use in the 1600s; many of the first brick buildings were built in Europe around this time.
In the United States today, masonry is still a very common practice, as it lends itself well to residential construction. Masonry is strong, durable, fireproof, rot-resistant, and requires little maintenance-all qualities that make it a great option for home exteriors.
Why Choose Us for Paving Service in Centreville VA
Paving is a good investment, and it can add value to your property. It is also an attractive addition to any home or business. A1 Masonry Paving  Services will provide you with the quality asphalt paving you need. We are the Centreville VA paving contractors you can trust!
Serving Centreville VA Since 1980
Asphalt paving is a great way to add curb appeal to your property. Whether you're paving a driveway, parking lot, or walkway, asphalt is a cost-effective material that provides many benefits. Some of the advantages of asphalt include: