Paving Contractors Arlington VA
Paving Contractors Arlington VA is responsible for installing paving services such as driveways, patios and other concrete services. Though this is a relatively old concept, the name has recently become quite popular. People might be aware of the technique as it is an inevitable aspect of their lives. One of the classic examples of paving is the construction of roads. People believe that individuals or companies who win the road construction bid do it. However, in reality, the technical term for the concept is paving.
There are various reasons why consumers opt for this technique. The paved surfaces can be maintained with minimal effort. It is incredibly durable and sturdy. Consumers can use these areas to drive and park their vehicles without stress. Though the concept is pretty popular, looking for a reliable service provider is imperative. This will warrant and even enhance the lifespan of the structure. People often choose the first vendor they come across without understanding their strengths.
This might not be a suitable idea as they might not be able to produce good results. A reliable Paving Contractors Arlington VA would take the time to analyse every aspect of the client's requirement and project location before executing the project. A1 Masonry Contractors is the region's leading service provider and has over three decades of experience.
The company offers paving solutions to both residential and commercial clients. We have a local presence in the region that enables us to connect with the community. We appreciate our relationship with the customer and take utmost caution to render the best services. We have deployed a systematic protocol that encourages providing the same level of attention. We do not treat consumers differently because of the project size. This approach has empowered us to establish ourselves as the leading Paving Contractors Arlington, VA.
As a Paving Contractors in Arlington VA, we install and repair asphalt, concrete, brick and stone surfaces. Since we do paving projects of all sizes each year, we will have the right equipment to complete all your paving needs.
Residential & Commercial Paving in Arlington VA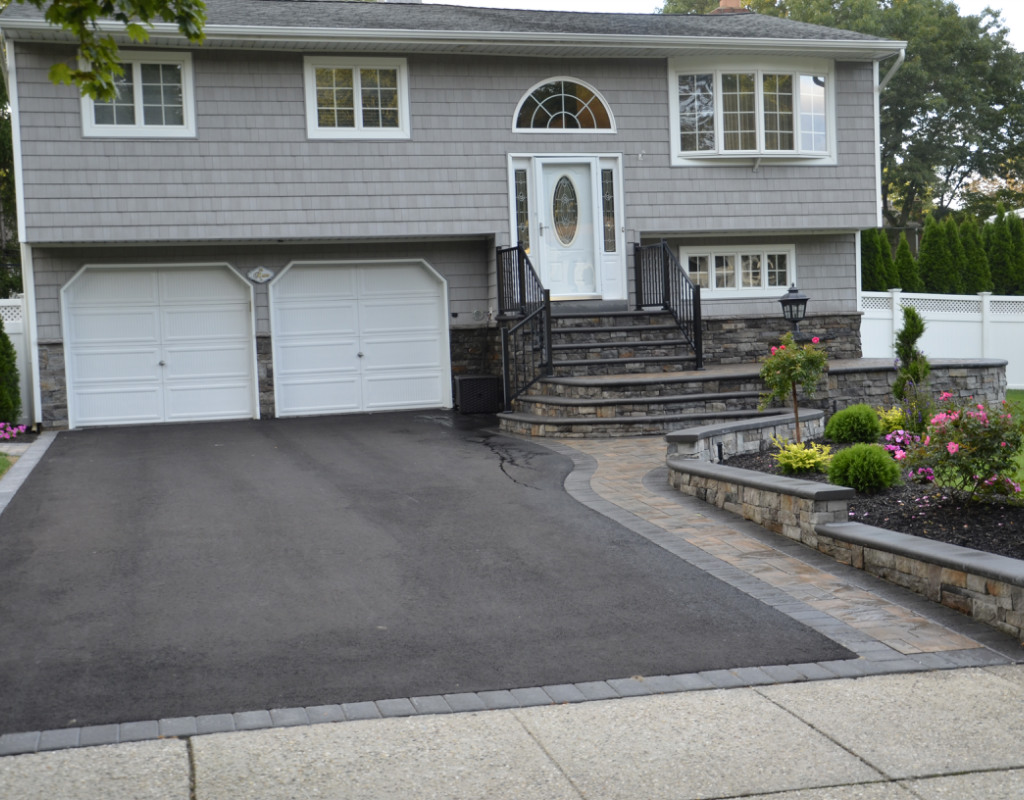 What are the responsibilities of Paving Contractors Arlington, VA?
A1 Masonry Contractors offers holistic services from installation, repair and even replacement. We have the team strength to handle all kinds of simple and complex projects. We have segmented our process into different avenues. This helps us to streamline the operations. We initiate it by understanding the client's requirements. People have had decent exposure and knowledge about the various sectors in recent years. This means that they have a clear picture of their requirements.
They would share their expectations with us through verbal communication or written email. Our team would discuss the same with the clients. This would allow us to verify the nuances of the need. Our experience has taught us that since homeowners might not be aware of the technical terms, there is a strong possibility of miscommunication. Next, we will check the feasibility of the request. Sometimes, the local authorities might have some regulations regarding the usage of certain materials.
We will check to understand if it is permitted. Once we have the necessary approvals, our Paving Contractors Arlington VA will proceed to the test and execution stage. We would determine the time taken for completion and the budget. We would evaluate all the essential factors before making this decision. Our team strives together to meet up with these deadlines.
At A1 Masonry Contractors, we install commercial and residential paving in Arlington, VA. With more than 30 years of experience in the industry, our team of experts is fully qualified to handle all types of stone, brick, and concrete work. Using high-quality materials, we're dedicated to creating beautiful results that will last for years. We have a reputation for providing outstanding customer service at highly competitive rates. Whether you need a retaining wall or a concrete driveway, our professionals are here to help make your project a success.
Our goal is to provide you with quality masonry services you can rely on year after year. We're highly experienced in all phases of design and construction. From installing walkways and patios to building fire pits and water features, we can tackle any job with ease.
We offer a variety of masonry paving services for both residential and commercial clients. All of our work is done by our team of expert masons. Our services include driveway paving, pool & patio repair, concrete installation and more.
Our driveway paving services include laying down new driveways and repairing existing ones. We will work with you to choose the best kind of stone or concrete that will fit your budget and needs.
Pool & Patio Repair Services
We repair pools, patios and other outdoor areas that can become damaged over time from weather exposure or just from being worn down by use. If you have cracks in your pool deck or patio that need attention, we can fill them up with concrete so they don't get worse. We also offer complete pool resurfacing services for those who want a fresh new look!
Concrete Installation Services
Our concrete installation services include laying down new concrete slabs as well as repairing existing ones that may be damaged or cracked due to weather exposure or just from use over time. We have many different types of stone available which are all perfect for laying down on any surface such as a patio floor or around your swimming pool area (even underwater). We offer free estimates too!
Why Choose Us for Paving Service in Arlington VA
A1 Masonry Contractors has extensive experience in the segment that allows us to be the pioneer of the industry. This experience has permitted us to work with unique client requirements. We learn and enrich our knowledge with every project we undertake. We utilise this experience to improve our service standards
Are you thinking of making some improvements to your home? Do you need a new driveway installed, or perhaps some repairs made to your patio or pool deck? A1 Masonry Contractors & Paving is a professional paving contractors with years of experience in the industry, and we are ready to help you with your next project.
We specialize in a variety of services that will make your home look better than ever. Whether you're paving a new driveway or repairing the pool or patio area, our team has the skills and experience to get it done right. We also offer concrete installation for driveways and walkways, so if you're not sure what type of material is best for the job, we can help you decide which one will be most appropriate for your needs.
If you are looking for a paving contractors who can provide quality workmanship at an affordable price, then look no further than A1 Masonry & Paving! Our team has over 30 years of experience in the field and we are ready to help make your next project come out exactly as planned—even when there are some unexpected bumps along the way (like bad weather).
Consumers can discover Paving Contractors Arlington, VA, by researching online or asking their friends and family.
The high-quality Paving Contractors Arlington VA can only be located through review forums and personal recommendations.
When homeowners hire Paving Contractors Arlington, VA, it reduces summer maintenance stress.