Paving Contractors Gaithersburg MD
A1 is one of the best paving contractors in Gaithersburg, MD. We provide driveway paving, parking lot paving and other masonry services to commercial and residential clients. We have always been committed to providing high-quality paving services at affordable prices.
We have been in the asphalt and concrete business for over a decade and we have enough experience that enables us to offer the highest quality paving services for both commercial and residential clients. Our company has been mandated with the responsibility of offering a wide range of paving services including driveway paving, parking lot paving, and other masonry services.
Our mission is to offer timely and affordable paving solutions for both commercial and residential clients. We are committed to ensuring that we provide high-quality workmanship for our customers so as to ensure that they get value for money. The materials we use in all our projects are of the highest quality, which guarantees our customers that they will be getting long-lasting results from our services.
We value honesty, integrity, and hard work at A1 Masonry Paving Contractors and we strive to uphold these values in all our dealings with clients. We are fully licensed and insured by the state of Maryland.
Residential & Commercial Paving in Gaithersburg MD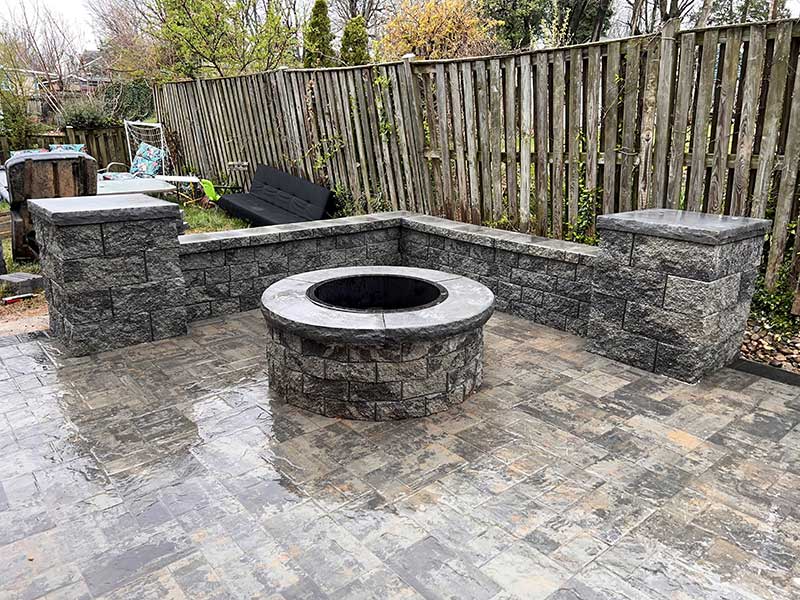 A1 masonry is a paving contractor based in Gaithersburg, Maryland providing residential and commercial paving services to the surrounding areas since 1980. Our paving services include concrete sidewalk repairs, slabs for stamped concrete, decorative concrete and asphalt paving projects. We personally guarantee each paving project will be completed within your budget and in a quality professional manner using the finest materials available.
A1 Masonry Paving Contractor is a locally owned and operated company. We specialize in brick and stone pavers, retaining walls and concrete work. We have been involved with all phases of construction, from design to project completion.

Whether you are looking to improve the curb appeal of your home or business or are looking for a turn-key solution for your next commercial project, our team is equipped to handle any size job.
We offer a full range of services including:
Why Choose Us for Paving Service in Gaithersburg MD?
We can help you create a beautiful new environment for your home or place of business in Gaithersburg, MD. Our team at A1 masonry and Paving in Gaithersburg, MD takes pride in the work we do, and we are attentive to detail. We begin each paving project with a consultation to ensure that you are satisfied with our work, and we stand by our 100% guarantee. Fill out our online form today to get started!
We fix broken driveways and walkways, repair and maintenance of a wide variety of surfaces including asphalt, concrete and masonry.