Paving Contractors Rockville MD
A1 Masonry Contractors the leading paving contractors Rockville MD, offers the best driveway paving in Rockville MD and the surrounding areas. Make sure your driveway is properly paved by an experienced contractors, who will ensure your property has an attractive portion of sealed blacktop that looks great and lasts for years. Our expert contractors will be standing by to take on jobs big and small. Call us today and we'll get started helping you pave the way forward with a new driveway.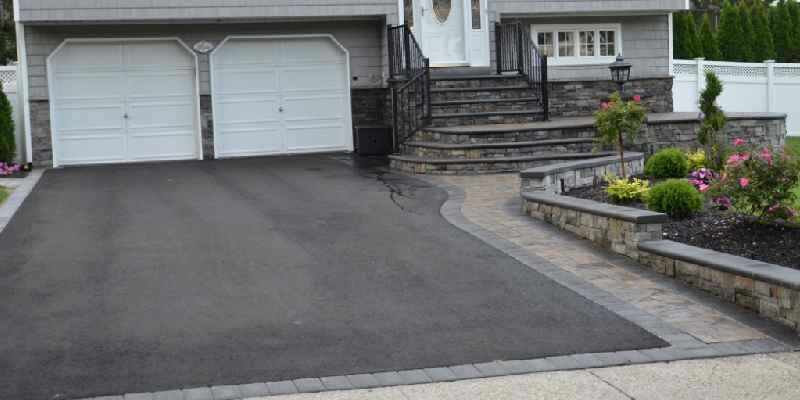 Paving in masonry infrastructure construction is the most preferred by developers and builders. It is extremely durable, which ensures the project's long-term performance. Masonry paving lasts for years without any need for maintenance or repairs. You can have it installed without worrying about maintenance procedures and costs, increasing the project's ROI.

Masonry paving provides good traction and slip resistance, especially when paved with bricks or pavers. Also, providing a comfortable walking surface for pedestrians, masonry paving also prevents accidents caused by slipping or skidding on wet surfaces.

M.asonry paving is ideal for heavy traffic areas like malls, airports and highways because it can hold heavy loads without breaking or cracking. This increases the project's life expectancy and makes it more durable and reliable than other types of materials
Installing masonry paving is a cost-effective way to improve your property value while ensuring that your investment pays off in the long run. Masonry paving materials are available in different finishes, including cobblestone, brick, flagstone and tiles, which make it easy to customize the look of your property according to your preferences and requirements.
Residential & Commercial Paving in Rockville MD
You have many options when it comes to residential and commercial paving in Rockville MD, but you should know about a few issues that could save you both time and money. First of all, asphalt is a great paving material as long as you are willing to maintain it over the years. Most people don't realize that asphalt needs to be sealed every few years. If your asphalt parking lot or driveway gets neglected, it will crack and become an unsightly mess. This can cause safety issues as well, so you need to take care of your asphalt paving in the same way you would take care of any other property maintenance issue.
You should also know that there are some residential paving jobs that are better handled by an experienced contractors. For example, if your asphalt driveway is more than 30 years old, you may have struggled to find a qualified contractors to do the work because they might not have the skills necessary to fix older-style asphalt driveways. If you are having trouble finding a good contractors who can do the job right, consider hiring A1 masonry paving contractors who is experienced in residential paving in Rockville MD. This way, you will know that the job will be done correctly and will last for many years to come.
 If you are trying to do this project on your own, it might be difficult for you to get a great job. This is especially right if you do not have the right tools for the job or if you do not have any experience at all. You must also think about how much time it will take to complete the project. If you have a job and a family, you might not have the time to pave your driveway on your own. 
A1 masonry in Rockville, MD will provide you with the right choices, so call us today!
Why Choose Us for Paving Service in Rockville MD
We pride ourselves on our great customer service. All of our staff members are friendly individuals who are willing to go above and beyond to ensure that our customers are completely satisfied with their results. If you have any questions about our paving services in Rockville, MD or want to schedule an appointment, contact us today!