Paving Contractors Silver Spring MD is responsible for installing and maintaining driveways, patios, and even concrete floors. This has developed into a niche segment where masonry companies work with residential and commercial clients. Nevertheless, it might not be simple to choose a reliable service provider. This can be even more difficult in the construction segment. Homeowners have always struggled to partner with the right companies.
This is primarily because the stakes on these projects are pretty high. When constructing a new home, people might have various queries. They realize that every decision will have a long-lasting impact. This dilemma continues even after the construction. If homeowners are satisfied with the vendor, they might approach them for any repair projects.
However, this is a catch-22 situation as people might not feel confident about their vendors in case of repair or damage. This would mean that they will have to restart the entire process.  
Why is it crucial to choose the right partner? 
When homeowners hire Paving Contractors Silver Spring MD, they are not just hiring a service provider. They are looking for a partner to help them materialize their dreams. Every person has a different vision or concept about their home. Some of these ideas might not make much sense. On the other hand, they could be inspired by different elements and might want to implement them in their homes.
The masonry contractors should have the technical expertise to evaluate these needs, verify the feasibility and implement the project. People will have to consider various aspects before choosing the right vendor.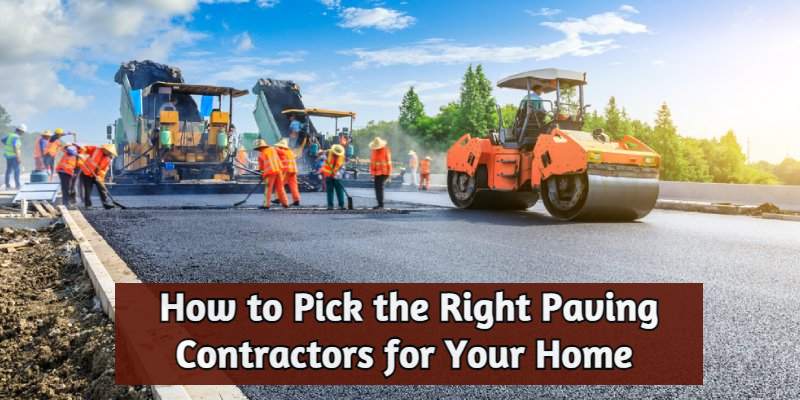 What is the role of Paving Contractors Silver Spring MD?
Pavers are specialists who lay driveways, patios, sideways, and roads. This segmentation refers to the process and the technique. The company offering these services would be well-versed in the industry. Though there are residential and commercial Paving Contractors Silver Spring MD, there is also the possibility that the same company might be well-versed in both. Consumers have always struggled to understand the service provider.
Though there might be various information online, it is imperative to do extensive research. Here are some tips on choosing the best contractors for paving projects.  
Do your research
A simple search for masonry contractors can reveal ample information. However, people should research to know more about their characteristics and services. This would help them to gather all the relevant information about the companies.
Ask for Paving Contractors Silver Spring MD recommendations.
People can always ask friends, family, and even influencers for suggestions. As a result, they will be in a better position to recommend the right service provider based on your requirements.
Know your priorities 
Another essential aspect is that homeowners should be clear about their needs. This could be in the functional or aesthetic avenue. Then, they should communicate this vision to Paving Contractors Silver Spring MD, to make the right plan.  
Compare packages of Paving Contractors Silver Spring MD.
Consumers can always get quotes from different companies. They will have to compare them and choose the business that offers the best value. Some companies offer a low price and compromise the quality. It is essential to look for the value rather than the price itself.
Ask the right questions.
Homeowners are more likely to have more questions about the company and the service. Always remember that there is no such thing as wrong questions. It is also crucial to verify the credentials of Paving Contractors Silver Spring MD.
These will simplify the process of hiring Paving Contractors Silver Spring MD. One of the essential aspects in this regard is that homeowners should be clear about their expectations. They can either show pictures or explain them in the best way possible. Leading companies would usually validate the information before taking the necessary action. This will help them to deliver the best results.