Consumers need assistance from leading Paving Contractor Rockville, MD, to establish their pavements and patio. Some people wonder about the role of these service providers in the residential and commercial segments. Their responsibilities are usually associated with the airport runways, roads and similar structures.
However, these specialists have proved that they can offer quality services in both segments over the years.  
When leading companies install driveways and patios, consumers need not worry about it for long. This does not necessarily mean that they do not require maintenance. People will have to follow the protocols and maybe even hire an expert to reseal the structure periodically.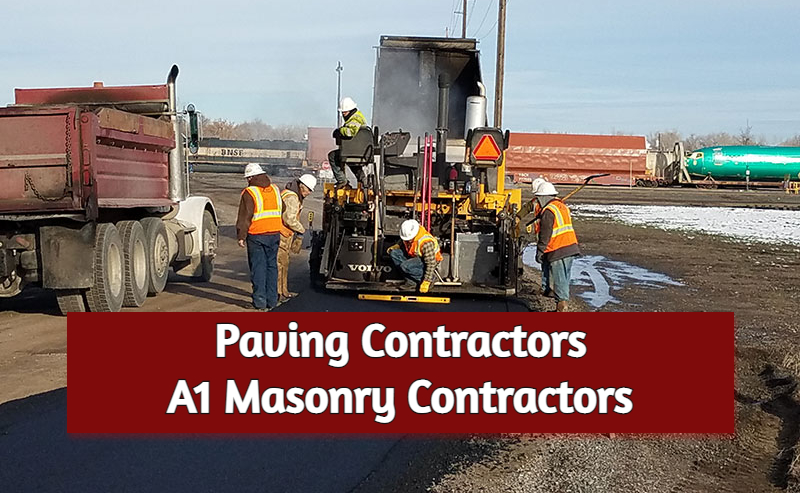 Choose A1 Masonry Contractors as Commercial Paving Contractor
The driveways and parking lots need to be structurally stable to withstand the consistent pressure of vehicle movement. Driveways are also a significant investment in the house, creating a favourable first impression.  
However, people are not willing to compromise on the aesthetic appeal of the structures. The progression in the segment allows consumers to choose both options. Leading Paving Contractors Rockville, MD, such as A1 Masonry Contractors, are conscious about providing functional, durable and visually appealing solutions. They are well-versed in the segment, which allows them to handle unique customer regulations. 
Nevertheless, homeowners have mixed feelings about choosing the right service provider. It is a pivotal step, as this choice will affect the quality of the outcome. Here are some reasons why consumers prefer us as their paving Contractor.
Experience of Paving Contractor Rockville MD 
Construction jobs are pretty complex. Every project is dependent on various stakeholders. This means they might have to prepare to handle sudden and unsuspecting challenges. Paving Contractors Rockville, MD, with the relevant experience, might have the necessary skills to address complex problems. Our company has three decades of experience.
This allows them to take the steps needed to provide the ideal solutions.  
Value for Money
The budget has also been a point of contempt between the company and the consumers. This is primarily due to the different misconceptions in the market. However, reliable companies often take various initiatives to provide the best consumer deal.
In addition, our extensive vendor network allows us to offer quality solutions at competitive prices.  
Customer-centric approach of Paving Contractor Rockville MD 
One of our notable aspects is that we always place the customer's interest beyond anything else. We have a dedicated team available to answer all pavement-related queries. This helps the customers to clarify their doubts and make the right decision.
Furthermore, our team can provide support even after the completion of the project. Homeowners can always ask for guidance related to maintenance and repair.  
 Top Class Satisfaction:  
Leading Paving Contractors Rockville, MD, strives hard to give the best service to their clients. However, it is unlikely to expect the same from all companies. Hence, consumers should choose a leading company like A1 Masonry Contractors if they require high-quality and innovative solutions.
No Obligation Quote from Paving Contractor Rockville MD 
All consumers are concerned about choosing the right service provider to provide the best investment value. However, some firms charge extra to evaluate the structure and give an estimation. Our company understands that people might need all the relevant information to make the right decision. Hence, we offer a free estimate for our consumers.
These are reasons why people should choose leading Paving Contractors Rockville, MD, such as A1 Masonry Contractors. The company's systematic approach helps them identify the client's requirements and execute the project. Our many years of knowledge have made it possible for us to simplify the process.
We work on unique paving projects for both residential and commercial clients. This enables us to deliver the most credible solutions for our clientele.